Physical Address: 90489 450th Ave Mills, Nebraska 68753
Mailing Address: 517 Washington Street Burke, SD 57523
Lodge Phone: (402) 497-2169
Becky Cell: (605) 212-8786 Josh Cell: (605) 830-1427 Cody Cell: (605) 830-1728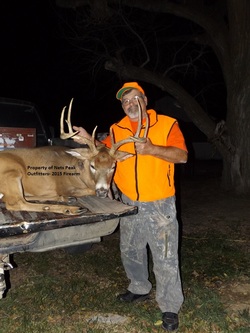 Whitetail & Mule Deer Hunts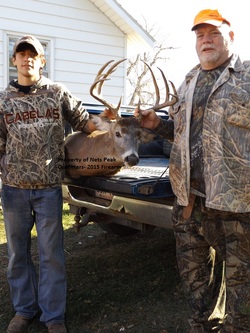 ~All Hunts are Semi-guided
~We do not guarantee a kill
~You are responsible for field dressing your own deer & packaging unless you would like to use a local locker
We provide transportation to check in your deer and transportation to one of our local lockers if you would like.
We do have various local taxidermy shops should you choose to have your trophy mounted here. They will also cape out your deer so you can transport it home to your own taxidermist if you prefer.
Nebraska YOUTH Deer or Turkey Permits are only $5 (plus $1 issuance fee). This applies to non-resident and resident YOUTH under the age of 16.
Special youth pricing for those under the age of 16, please call or e-mail for more info.
All permits and stamps must be purchased through the NE Game Fish & Parks, their website is: www.outdoornebraska.org
---